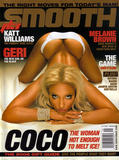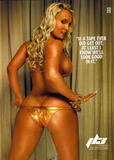 RAP star Lil' Kim is having a BIG row with Celebrity Big Brother bosses after demanding £500,000 to appear on the show.
The notorious American singer was originally offered £255,000 to go on the Channel 4 hit.
Lil' Kim, 32, wanted DOUBLE that — but is now considering an increased offer of nearly £400,000.
TV Biz discovered the 4ft 11in star — real name Kimberly Jones — has also made a list of diva demands. In documents we have seen, she insists she has:
# FINAL APPROVAL of all footage of her — which is nigh on impossible on a 24-hour-a-day live show.
# A PERSONAL assistant with her in the house, plus her own hair and make-up stylist on stand-by.
# FIRST CLASS round-trip travel for two from the US and first-class hotel accommodation.
# A HOLIDAY in London for two — two weeks, all expenses paid — at the end of the show.
source:
thesun